Photo: My new locking method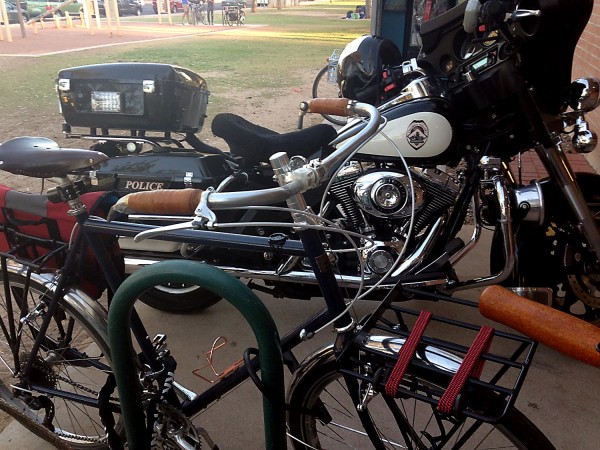 From here on out I'll have a Tucson Police Department motorcycle park next to my locked bike. Seems to make your bike pretty secure.
Is that by the front door of the Himmel Park  library?
Great parking spot.
Snazzy ride. Cop's one ain't too bad, either. ;)
Just to be sure, you could try locking it *to* the hog next time.