The Bicycle Tucson crew spent a few days in Denver for a conference and got to spend a little time riding bikes and using public transportation in the city.
The Denver airport is about 23 miles away from downtown where we were staying, but Denver recently opened a light rail that delivers riders downtown for $9 and in about 40 minutes.
Once in downtown, there are dozens of bike share kiosks and for another $9 you can ride the bike share bikes for 24 hours. Both Irene and I grabbed a bike and pedaled to our destination. It was the first time I had used a bike share and I was impressed at how seamless it was to check out a bike.
Although it probably would have been less expensive to share a Lyft ride, what's the fun in that?
Denver has also done a lot of work with separated bike lanes in their downtown.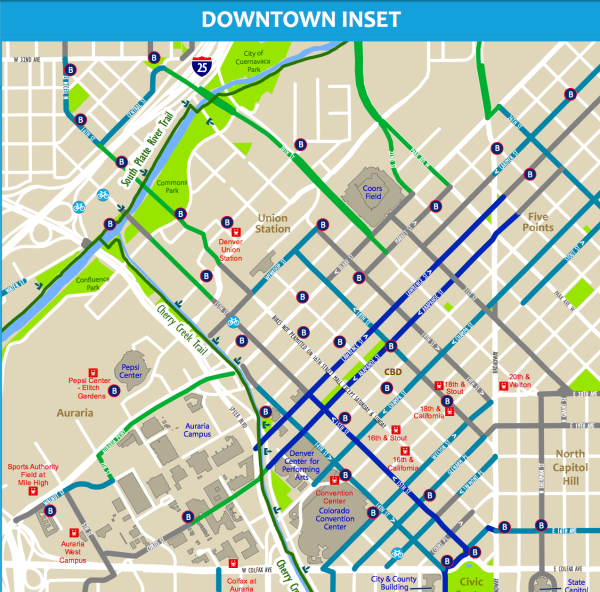 In addition to the bike lanes in downtown the city has created shared use paths along Cherry Creek that makes it easy to ride on the outskirts of downtown.
In addition to the bike infrastructure, the city has a street that cars are not allowed on, however busses still use it so you can't just walk down the middle of the street.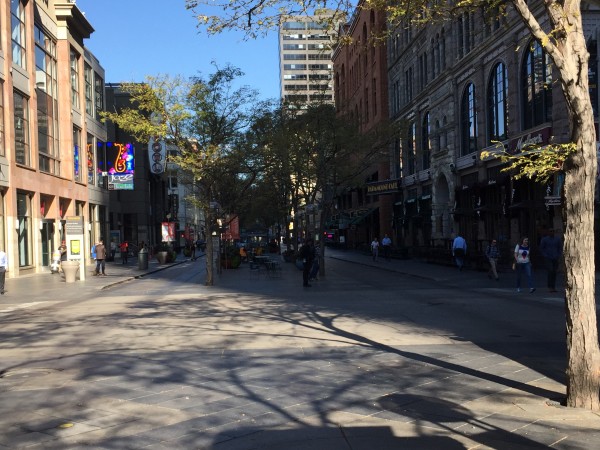 The city definitely impressed me with their transportation options. It appears that the situation isn't as great when you leave downtown since the bike lanes are father and fewer between.