Editor's note: Travis Woodruff is a Tucson-based cycling coach (USA Cycling certified Level I Elite Coach) and founder of Momentum Endurance, a coaching business. Travis provides training columns to help you take your cycling to the next level. If you would like more personalized service, contact Travis. Read more about Travis and his coaching in Tucson Velo's Q&A.
The US Cross Country MTB National Championship was hosted in Sun Valley, Idaho July 13-17. Top professionals and amateurs alike took part in this biggest weekend of mountain bike racing on the US calendar.
The race course was very demanding, so let's take a closer look at what was required of the racers.
No matter what your goal event might be, it's important to gather as much helpful information as possible so that you can specifically prepare for the demands that you'll face.
In this case, knowing how long and steep the climbs are can be a big part of tailoring your training. We'll take an objective view of the race course with information gathered with the help of a Garmin Edge 500.
The XC Course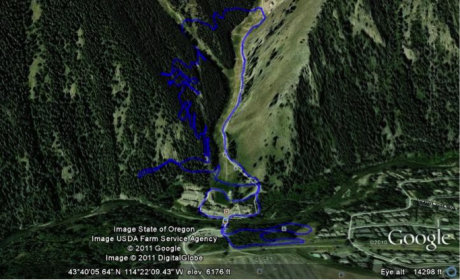 Pro men raced six laps, five of which were the full 3.6 miles after doing a slightly shorter first lap (which omitted the flat portion at the base of the mountain). Pro women did one less full lap.
The main climb was .6 miles long and gained 510 feet of elevation on an average grade of 16.5%. Once to the top, the 2.1 mile long singletrack descent included 14 switchbacks and passing opportunities were very limited.
At the base of the mountain, the .9 mile section did include the 'River Run Rocks', a 100 yard long man-made boulder field, otherwise it was relatively wide open and flat.
Steep and Extended Climbs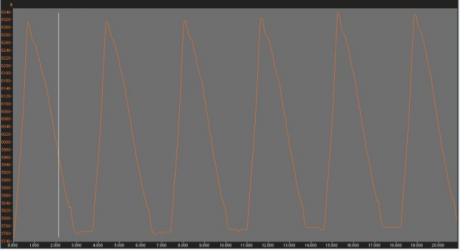 By time, approximately 40 percent of the race was spent ascending the main climb. For this reason it was important to have a very well-trained sustainable power and favorable power to weight ratio.
Racers were going at or above their threshold power on this climb, and considerable ground was to be made or lost each lap. At an average grade of 16.5 percent (the top portion was 20 percent) most racers were forced to remain seated in order to maintain traction. Depending on the gearing used, many racers were forced to go with a very low cadence.
Since passing opportunities were limited on the downhill, the climb became even more important since a fast descender could only go as quickly as the rider in front of them. The ability to do a big effort on the steep, extended grade was paramount on this course.
Course Specific Workout: Threshold Intervals w/ accelerations
Aim for 40-60 minutes worth of total work per workout.
Each interval should last 8-10 minutes with 4-6 minutes of recovery between.
Ride at your Threshold intensity and maintain this for the bulk of the interval. During the final 1-2 minutes increase your intensity so that you're above Threshold.
Cadence should be self-selected if you're able to do the workout on a steep climb. If you're on a gradual climb or a flat you'll want to keep your cadence less than 80 rpm as to better replicate the high force requirement of the actual race course climb.
Remain in the saddle for the full duration of each interval.
Workout can be done 1 or 2 times per week during the final six weeks prior to the race.
This course certainly had some unique challenges just as your goal event will. Whatever you're preparing for, it's important to understand the demands of the course so that you can specifically prepare for them. Knowing that you've trained specifically for the challenges you'll face will not only help you with fitness, but also confidence so that you can be 100 percent ready to go.
Enjoy the training,