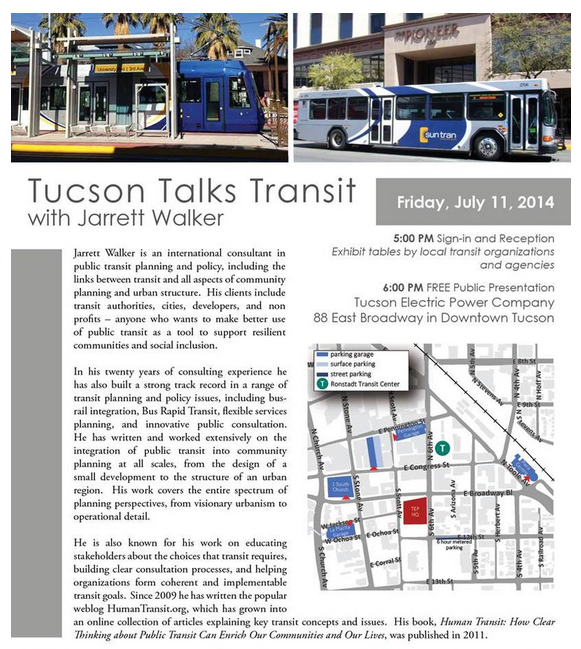 An international transit planner, book author, and blogger will be in Tucson for a free presentation tonight.
Jarrett Walker author of the book and blog of the same name Human Transit will offer a town hall lecture and Q&A tonight at the TEP Building in downtown Tucson.
Walker acts as a consultant for many agencies across the world to improve public transportation.
The presentation, which is being sponsored by many local organizations including Living Street Alliance opens the doors at 5 p.m. for a meet and greet with several transit organizations. The lecture begins at 6 p.m.
Check out more about Walker and read his transit manifesto here.