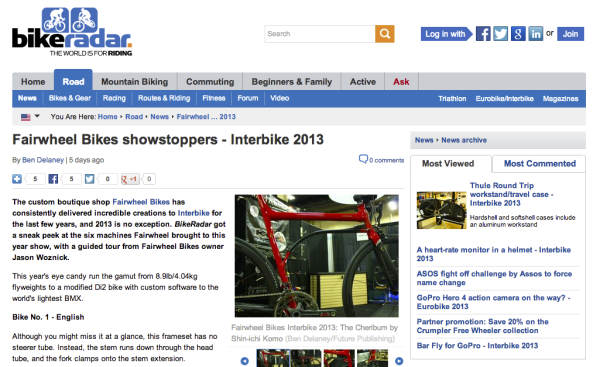 Two local bicycling institutions made national headlines at Interbike this week.
The first is Tucson Velo sponsor Fairwheel Bikes, who consistently makes headlines at the national event.
This year, their six bikes were profiled by Bike Radar,Cycle Exif and Bike Rumor.
Local cyclist Brian Keener was also recognized for his 36 inch wheeled bikes.
It's cool to businesses with such deep Tucson roots consistently getting noticed.