It's always hard to accurately gauge how bike friendly a city is when you only spend a few days there. 
That's certainly the case with our family's recent trip to Flagstaff.
We stayed near downtown and Northern Arizona University, which generally will have a higher level of biking.
Keeping that in mind, there were a lot of impressive things I saw in and around Flagstaff.
The most impressive thing I saw, which I didn't get a photo of, was the number of kids biking home from Sechrist Elementary School.
I was heading out of town for a mountain bike ride when I got to the school and saw at least 100 kids riding home. It's probably no coincidence that there is a separated path along the highway that the school is on.
The path is part of the Flagstaff Urban Trail System, which has more than 50 miles of pathways completed and another 80 miles in the works.
Check out the Flagstaff bike map.
Here are some of the photos from our trip.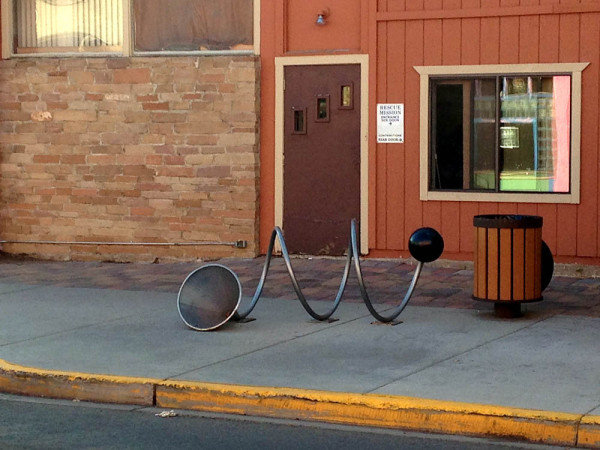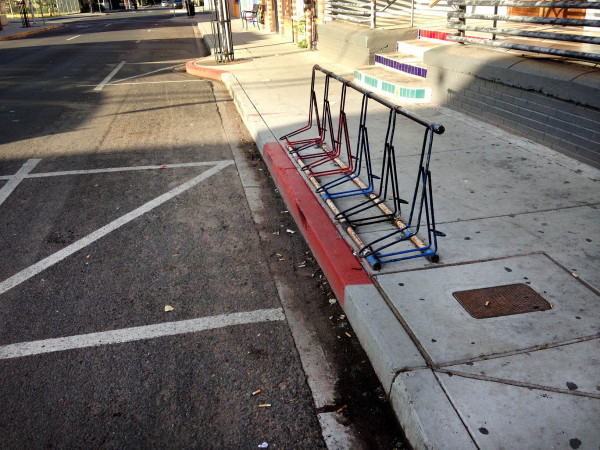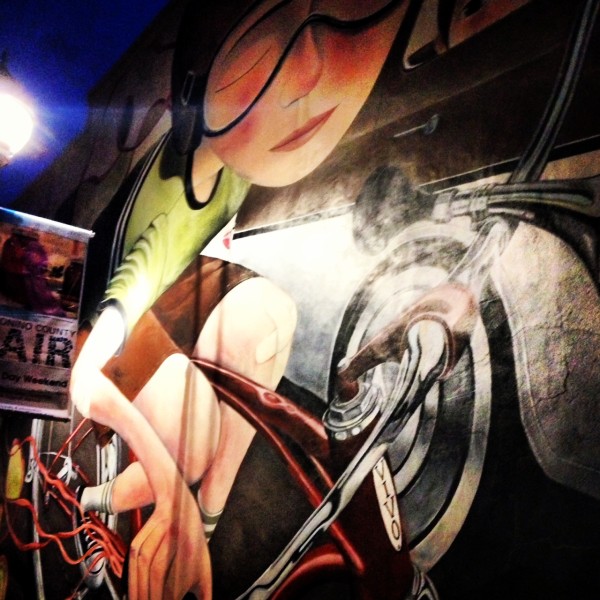 As for recreational riding, Flagstaff seems to have it all, but it appeared that mountain bikers dominated.
I was hoping to get out for two rides in the dirt, but the weather only made it possible to get out to one trail.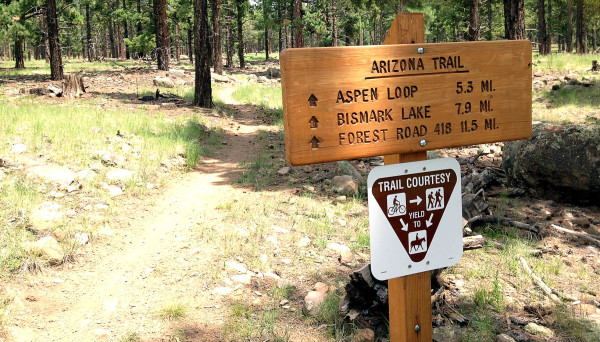 Overall, I was impressed with Flagstaff and am looking forward to spending more time riding around the town.