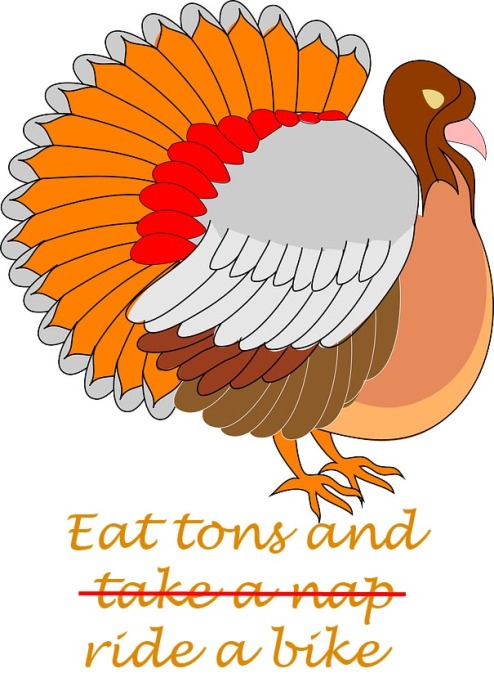 First and foremost The Bicycle Tucson family would like to wish you and your family a very Happy Thanksgiving. Here's to good food, family, friends and bike rides over the next several days.
I also wanted to ask you to support the sponsors of Bicycle Tucson as you are about and about shopping for deals this weekend.
Without the support of Ordinary Bike Shop, Fairwheel Bikes, Transit Cycles, Sabino Cycles and Bicycle Ranch, I wouldn't be able to keep the site running.
Bicycle Tucson isn't my full-time job. It's something I do in the little spare time I have. I report on my lunch breaks and I write the stories after I've helped put the kids to bed at night. Sometimes I don't want to do it, but I like to think informing you about what is happening is important.
Many of our sponsors will be having great sales all weekend long. Bicycle Ranch Tucson is going to be announcing their sales via their Facebook page.
Transit Cycles is hosting a Brooks trunk show with all kinds of cool Brooks products.
Supporting them supports Bicycle Tucson. If you want a more tangible way to help the site, you can drop a couple bucks in the tip jar over on the right side of the page.
We'll be back to regular publishing on Monday. Enjoy the holiday!