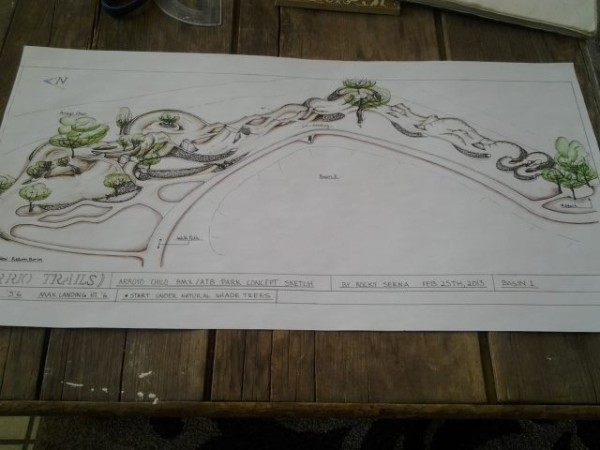 Soon, bicyclists will once again be soaring over jumps at Barrio Trails, but how soon depends on you.
"The more people that come out, the faster it gets done," Ignacio Rivera de Rosales said of this weekend's work session.
Rivera de Rosales is the Pima County project director and has been working with several people in the community and the flood control department to resurrect the popular dirt park.
The jumps were torn down for construction on a flood control project in the area, but work by cyclists convinced Pima County to rebuild the park once the flood control project was completed.
Rivera de Rosales said the dirt has been piled up in the right spots, but now "it is just that sculpting that can only be done by shovels and humans."
Organizers are looking for people to help this Saturday and Sunday anytime between 6 a.m. and nightfall.
Rivera de Rosales said it would be helpful if people brought shovels and rakes too.
He said the new park will be great and have lines for beginner, intermediate and advanced riders and will will be easy to get creative and create new lines.
The park is located at approximately 1033 E. Miles Street.
You can catch up about the story by reading our archives here. Check out the Facebook event here.