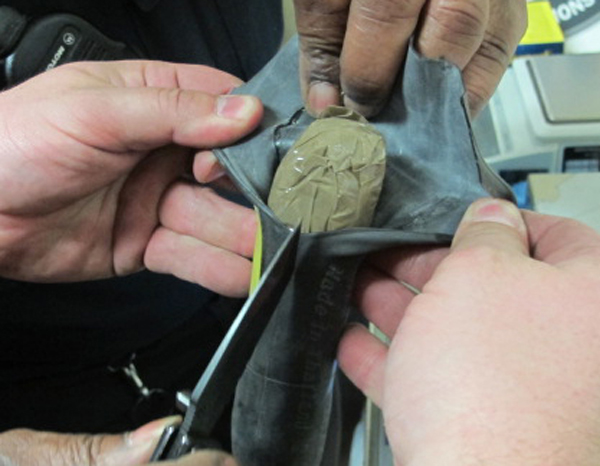 A 60-year-old man was arrested last week when he tried to smuggle meth inside in the tires of the mountain bike he was riding.
According to Custom and Border Protection press release, Martin Orduno-Gamez, of San Luis, Rio Colorado, Sonora, Mexico was stopped at a checkpoint while riding the bicycle with the meth-laced wheels through the San Luis port near Yuma.
Officers discovered 26 packages of meth weighing 5.5 pounds and worth $16,500.