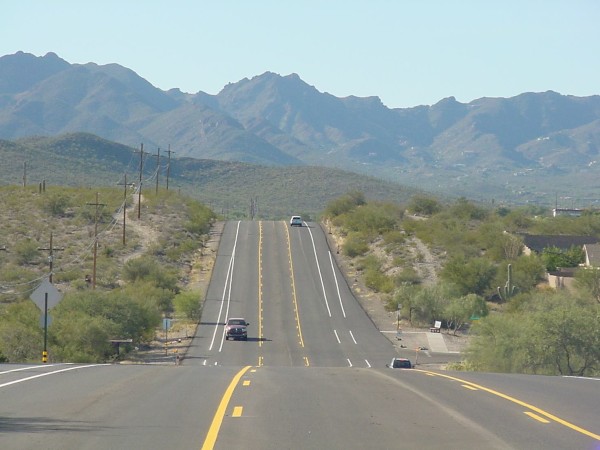 Riding on Speedway Boulevard between Silverbell and Greasewood Roads got a lot more comfortable last week when City of Tucson crew completed a road diet on the stretch of road.
The City of Tucson transportation department decided to perform the road diet after receiving a letter from the Tucson-Pima County Bicycle Advisory Committee requesting to the department look into reducing the number of automobile lanes and adding bike infrastructure.
The diet on Speedway Boulevard saw a reduction of travel lanes from two to one in each direction and the addition of a center turn lane, right-turn bays and striped shoulders to give cyclists more room.
The project was funded by proposition 409 money aimed and preserving and fixing streets around the region.
"TDOT is trying to assess every pavement project preservation project to look for opportunities to enhance safety," Ann Chanecka the city's bicycle and pedestrian project manager said via text. "That [project] was one one."
The city looks at how many motorists are using the road and weather the road needs more than one lane. In this case the number of people traveling through the corridor did not support the need for four total travel lanes.