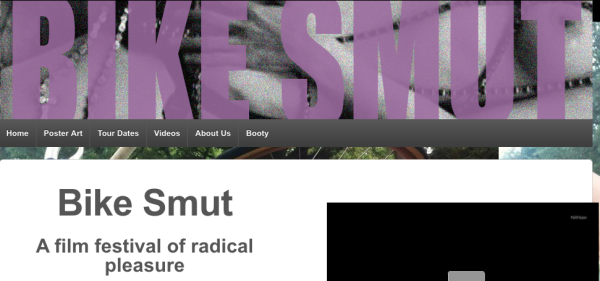 If riding 100 miles in lycra on Saturday isn't your thing, maybe the combination of bicycles and sex is.
If that is the case, be sure to check out Bike Smut Saturday night at the Screening Room.
Bike Smut is the brainchild of Portland's Phil Sano and celebrates sexuality and bicycles.
Here's what they say about the show:
The only way to see the Bike Smut Film Festival is when it plays for a live audience. The various artists' interpretations about what is great about sex and cycling are creative, clever, funny, and aware! Bike Smut has never been just a single person's vision, but rather, a coalition of the horny bring this synthesis of transportation and sexuality to life.

Past contributors include Gus Van Sant, Courtney Trouble, Madison Young, Tinto Brass, Pandora Blake, and many more rad, sex-positive filmmakers! This year's submissions are from Oakland, Vancouver, Chicago,Toronto, Montreal, and (for the first time ever) Phoenix, Arizona!
The show starts at 9:30 p.m. on Saturday and the cost is $7.
Check out the interview I did with Sano when he brought the show to Tucson in 2012.