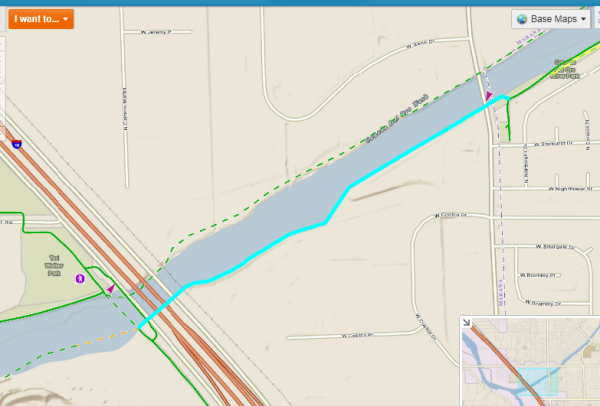 Monday's storm has delayed construction on a project which will connect the Santa Cruz and Canyon del Oro portions of the Loop.
Construction was starting on the project, but Matt Zoll, Pima County's bicycle and pedestrian program manager said via text that the CDO was was hit hard by the storm and it had delayed the work.
He said it will likely a two months before the work is completed.
The project connects a completed segment of the CDO from Thornydale Road to the Santa Cruz at I-10
The connection will allow cyclists to ride from the Santa Cruz on the CDO's south bank to La Cholla Boulevard and Hardy Road.
What do you think? Will this be a route you use once completed?