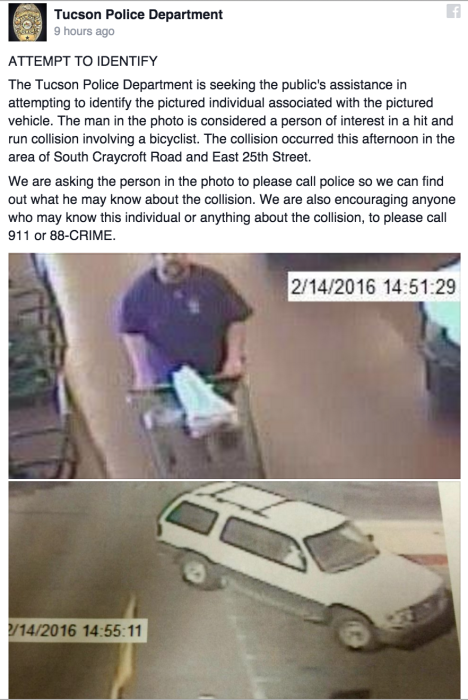 The Tucson Police Department is asking for help locating a driver of a white SUV who may be involved in a hit and run with a bicyclist last night.
The crash occurred yesterday afternoon on Craycroft Road south of 22nd Street.
According to The Arizona Daily Star the bicyclist was struck from behind while riding north on Craycroft Road.
The cyclist is in critical condition and was taken to the hospital.