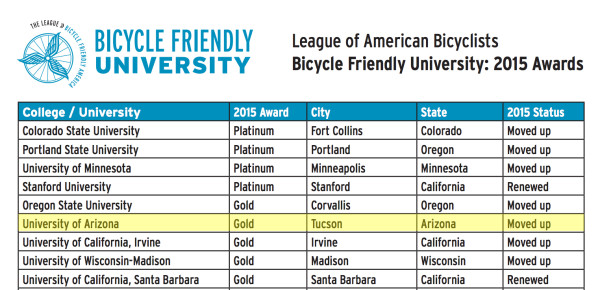 The University of Arizona is moving on up.
The League of American Bicyclists recognized the UA as a gold level Bicycle Friendly University in their most recent awards.
The UA moved up from a silver award to gold. They were awarded the silver level in 2010.
The new designation brings us even with our academic neighbors to the north.