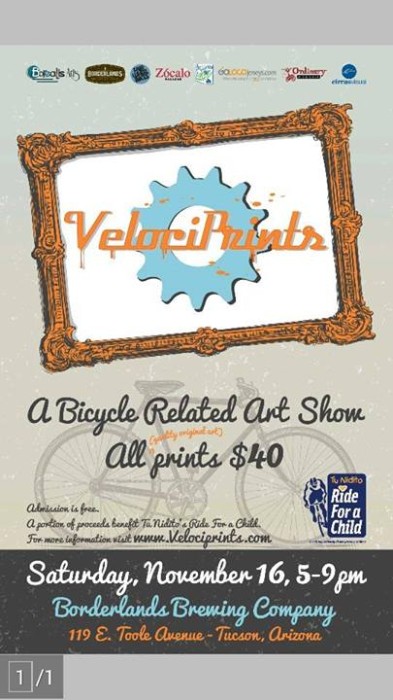 November is always a big month for bicycle related events in Tucson. This Saturday is no exception. In addition to the Gabe Bike Swap in the morning, the evening is filled with the VelociPrint show at Borderlands Brewery.
The VelociPrint show exhibits and sells bicycle-themed works of art for $40 each.
The event, which is organized by Nathan Saxton and his company, Borealis Arts, is in its third year. Each year the art and artists change, but the theme is always bicycles.
The event takes places at Borderlands Brewery at 119 E. Toole Ave. from 5-9 p.m.
Some of the proceeds will go to Tu Nidito.
The artwork is generally revealed on the night of the show, but Saxton has been offering sneak peeks of some of the art on his social media accounts. Check some of them out below.