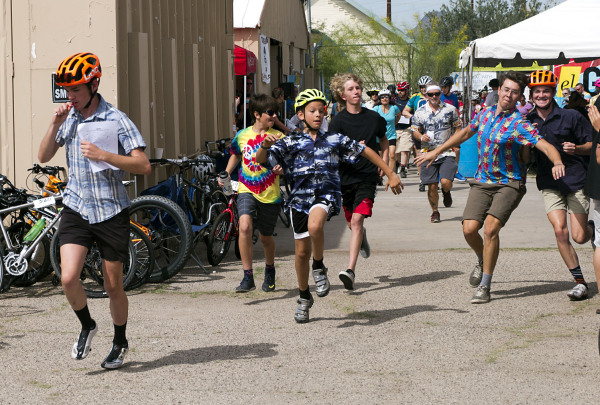 About 350 people turned out for the 12th annual El Grupo Bicycle Scavenger Hunt on Saturday.More impressive to El Grupo's coach Ignacio Rivera de Rosales was the roughly 50 family teams that participated in this year's event.
Participants rode to between five and 10 locations depending on their category and had to solve riddles, complete puzzles, make basketball shots or swim to the bottom of a pool.
The scavenger hunt is El Grupo's largest fundraiser.
Check out more photos from the event.