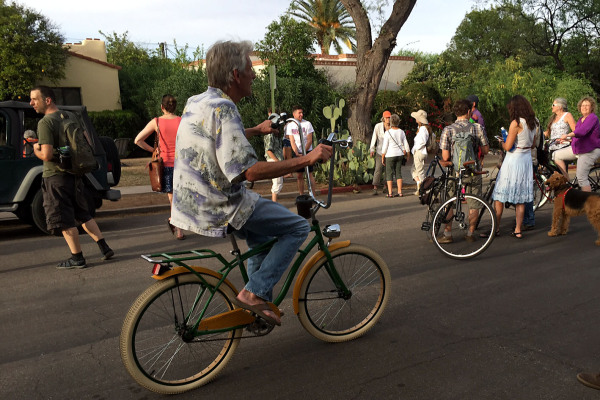 Tucson's Porch Fest is essentially a popup Cyclovia.
The event moves around the city springing up in different neighborhoods featuring live music and food vendors all hosted in the front yards of people who live in the neighborhood.
While the size and scope of the event certainly doesn't compare to Cyclovia and the streets aren't closed off to vehicles, watching people walking and riding around the low traffic Blenman Elm neighborhood, one couldn't help but think of Cyclovia Tucson.
Check out the Facebook page for Porch Fest to keep up with their events.
Here are a few photos from the event.