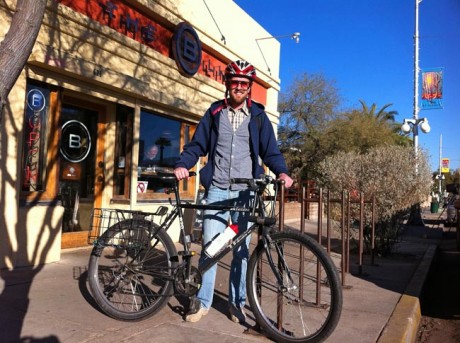 Two and a half years ago Kevin Koegel moved to Tucson from New York to get a Master's in Public Health, which he received last month.
He says he didn't have a car in New York and although he considered getting one when he moved to Tucson, he ultimately decided to try getting around without one. He bought his trusty Trek mountain bike when he moved here and has been riding it ever since.
Koegel says sometimes it is challenge getting around Tucson because the public transportation isn't as good as it was in New York, but says it is a pretty bikeable city.
As a public health professional, he says he likes that biking is a form of active transportation. He says he is glad to see things like biking and walking are getting more popular because obesity has become a big problem, especially with people just sitting in their cars on the way to work.
Koegel says it's great that you can get somewhere and get some exercise on a bike.