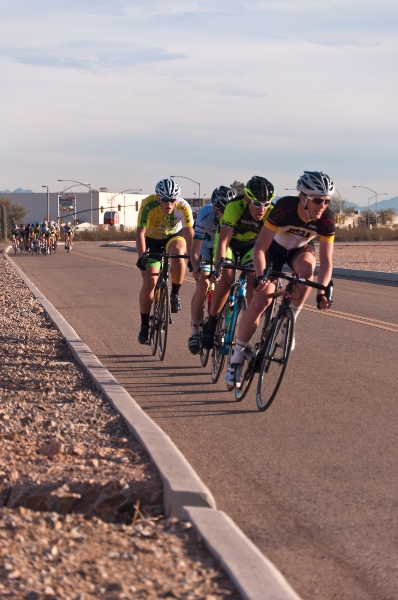 The University of Arizona Cycling Club has added a road race to compliment its traditional criterium.
Both races take place this weekend and registration is open.
The criterium is on Saturday and racing starts at 7:15 a.m. and the pro race starts at 4:20 p.m.
The course is at the UA's Bio Park. Here are the directions listed on the race site:
Head south on Campbell/Kino
Turn right on 36 Street
Turn left on Nobel Ave
Parking will be ahead on the left
The new road race will take place in Oracle. Racing starts at 8:30 a.m. with a collegiate time trial and the road race begins at 10 a.m.
Parking for the road race is located at 860 N Justice Dr, Oracle, AZ
Directions to the course:
Go north on Oracle Rd (AZ 77).
Turn right on American Blvd in Oracle, AZ
Turn left on Justice Rd- parking will be ahead
Drive time is approximately an hour
Here's the description from the race site:
The course is bound by the Catalina Mountains to the south, the Black Mountains to the north, and the Galiuro Mountains to the east. The course travels on lightly used roads with excellent pavement. The course will select a true champion thanks to the light rolling hills when heading towards San Manuel and a moderate climb to the finish- there are few places to hide and wait.
Race registration is here.
Here are a few photos from last year's race photographed by Danny Pagano.