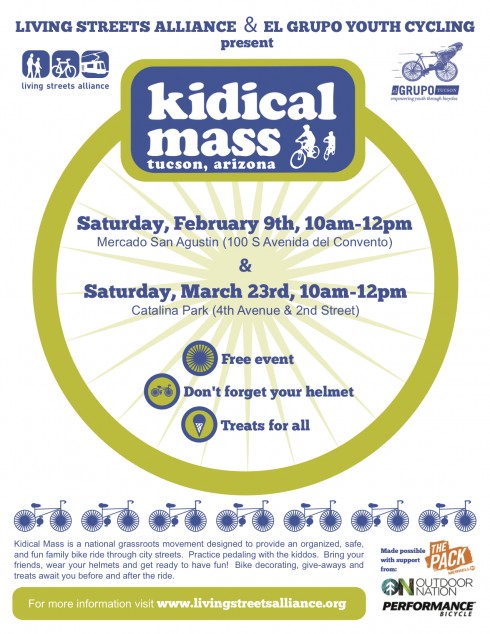 Kidical Mass heads to the west side this Saturday.
The family ride will start at the Mercado San Agustín at 10 a.m. on Saturday and will visit the Menlo Park and Barrio Hollywood neighborhood.
According to the Facebook event, treats will be provided for participants after returning to the Mercado.
The ride starts at 10 a.m. Mercado San Agustín is located at 100 S. Avenida del Convento.
Check out photos from previous Kidical Mass rides.
A second Kidical Mass is scheduled for March 23.