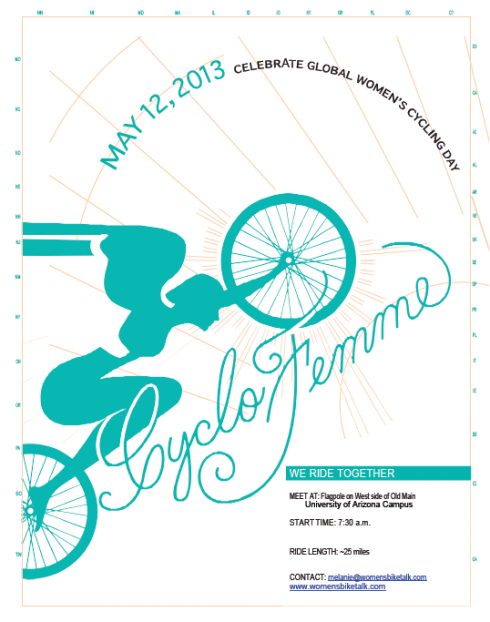 Cycloefemme day is tomorrow and their are several options for women riders to participate.
Don't know what Cyclofemme is? Here's a description from the Cyclofemme site:
CycloFemme is a Global Women's Cycling Day created TO HONOR THE PAST and the emancipation of our grandmothers and great-grandmothers, for the freedom to choose and the chance to wear pants. TO CELEBRATE THE PRESENT and the riders who keep it rolling, bringing women's racing to the forefront, pushing the limits, breaking down barriers and sharing the love of the bike with everyone along the way. TO EMPOWER THE FUTURE of women in cycling and the opportunity for positive social change. Encourage women to ride and they will change the world.
The Tucson Cyclofemme ride is being organized by Women's Cycling Association of Arizona and has two options for riders.
There is a shorter 8-mile ride and a slightly longer 12-mile ride. Both rides leave at 7:30 a.m. from the flag pole on the University of Arizona campus outside of the Old Main building.
Both rides will end at The Loop Bike shop where there will be food, coffee and a raffle.
Check out the event page for all the information.