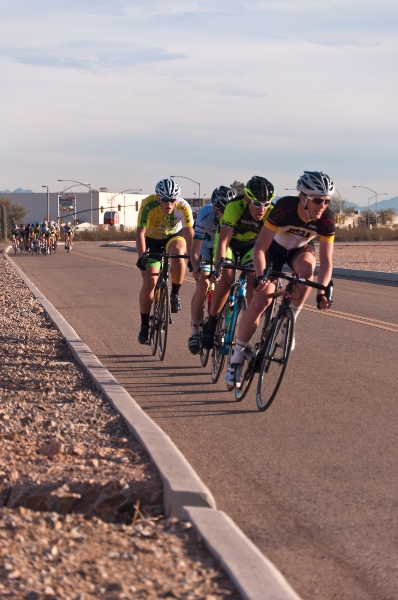 You'll have two chances to watch or race in the Santa Catalina Omnium this weekend.
The races are hosted by the University or Arizona Cycling Club and consists of a criterium and road race.
The criterium is Saturday at the UA's bio park, which is located off of Kino Parkway north of Interstate 10. Racing starts at 7:15 a.m. and the last race starts at 4:45 p.m.
On Sunday the road race takes place in Oracle, Az and starts at 8:30 a.m. with the last race beginning at 11:25 a.m.
The race begins at Justice Road and American Boulevard in Oracle.
For more information or to sign up to race one or both days, check out the race website.
Here are a few photos from previous UA races: