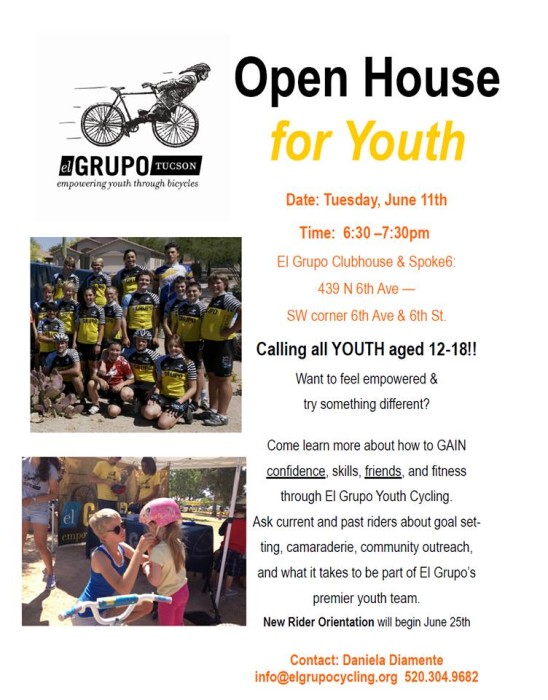 Worried about your kids sitting around all summer playing video games? Want them them to be active?
El Grupo Youth Cycling is hosting an open house for youth between the ages of 12-18 on Tuesday from 6:30-7:30 p.m. at Spoke 6, 439 N. 6th Avenue. (Southwest corner of 6th Street and 6th Avenue)
Current riders will be on hand to answer questions about the team and how to get started. The team is looking to fill a few additional spots. New rider orientation begins on June 28th.
Check out the event here.