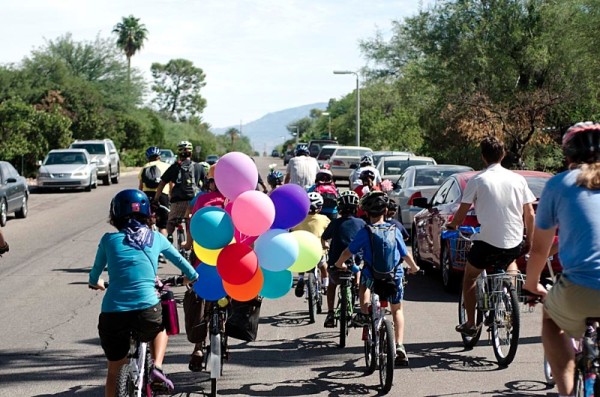 The final Kidical Mass of the spring season will take place this Saturday, March 7 from noon to 2 p.m.
The ride will be hosted by El Grupo Cycling and will start and end at their clubhouse located at 600 N. 9th Ave (NE Corner 9th Ave. & 5th St. – 1 block west of Stone) Tucson, AZ 85705.
Isabella's Ice Cream will be on hand for a free scoop following the leisurely ride that is geared to children.
Here are a few photos from previous Kidical Mass rides.