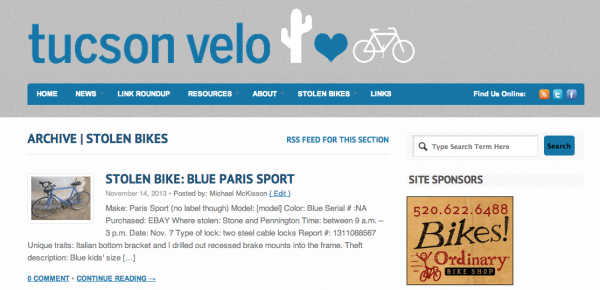 I've reported stolen bikes on the pages of Tucson Velo since I started it almost 4 years ago and the site has even helped recover  few.
It turns out, however that the form I sued for reporting stolen bikes has been broken and the reports weren't making it to my email.
It's now taken care of, but there may be a lot of missing stolen bikes that have been sent, but weren't listed. If you don't see your bike in the Stolen Bike section, please resubmit the information from this page and I'll publish it as soon as possible.
If you haven't had your bike stolen, be sure to check the stolen bike listings and keep your eyes peeled.