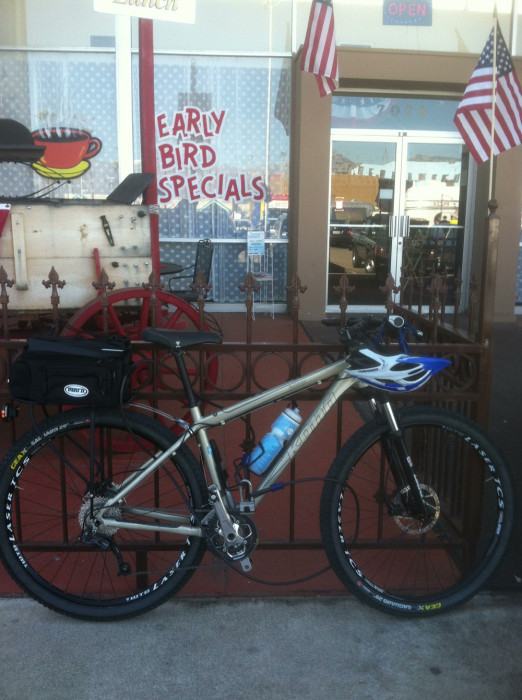 Make: kona
Model: kahuna
Color: gold
Serial # :H0IZ21590
Purchased: Arizona Bike Experts
Where stolen: Pantano Rd and Kenyon Street
Time: 1:00 a.m.
Date: 9/21/2013
Type of lock: 1/2 inch cable lock
Report #: 1309218501
Unique traits: WTB Laserdisk tubeless wheels wrapped in Geax saguaro TNT tires, rear bike rack,  ergon grips and hitch for chariot bike trailer.
Theft description: Bike was taken at night from my carport.  The cable lock was cut.  A second loan MTB was left.