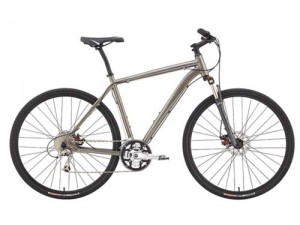 Be on the look out for Jean Paul's bike.
My bicycle has been stolen from my house. It is a  Specialized Crosstrail Expert 55cm, silver grey with a yellow scratch on the cross bar, 29″ (700c) wheels with narrow street tires, front suspension, disc brakes, Specialiized under seat bag containing tire levers & repair kit, grey plastic water bottle rack and small portable pump with gauge.

SERIAL # P7KBxxxx, looks like the attached photo.

If you have info please contact me; I am offering a reward. jpgenet1@gmail.com or 520-990-7676.