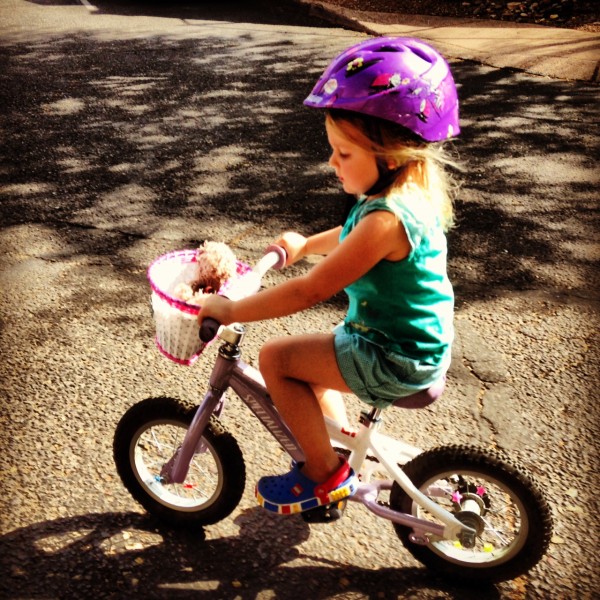 The Tucson Velo family experienced a new biking milestone this weekend.
Luci figured out how to get started on her own bike without a push from us. It allowed her to ride her own bike while we rode ours. I posted awhile back about Luci learning how to pedal, but she still needed a push to get started. That's no longer the case.
She figured out how to get started on her own by pushing off hard with her feet a few times and then getting her feet up and pedaling.
The change allows us to ride with her as opposed to running along side of her and giving her a push when she would stop.
We are fortunate to live along the Rillito River path and be near Trader Joes. We've made that complex our destination several times this weekend and she's gotten there and back completely under her own power.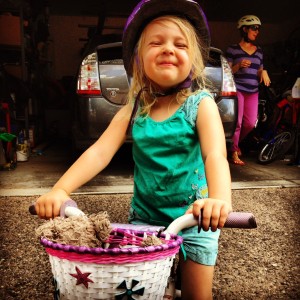 After the second or third trip, she asked for a basket on her own bike to carry stuff like us. So far, it mostly consists of carrying her teddy bear.
Interestingly, most of her experience with biking is for utility, but she seems to have a racing streak in her. Everywhere we go, she wants to race there.
It's been so fun to see her get better at riding and is awesome being able to hop and the bike and run errands with her.
What are your most memorable biking milestones be it when you were a kid or an adult?