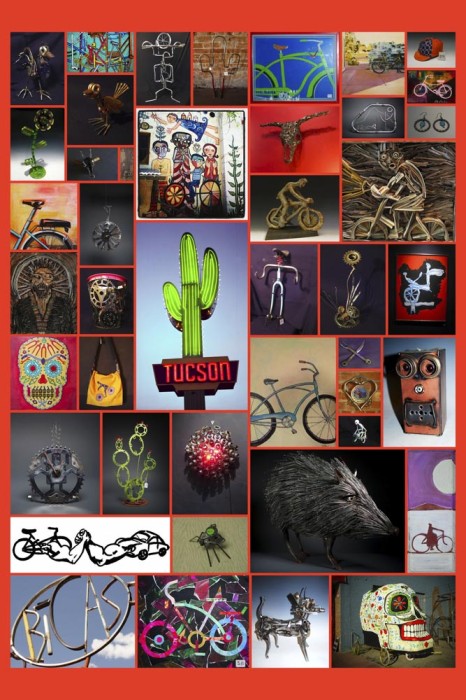 Like bikes? Art? If so the 18th annual BICAS Art Auction is where you'll want to be this weekend.
With hundreds of pieces of art made from or inspired by bicycles up for grabs, the BICAS Art Auction is often the highlight of the holiday shopping season.
The auction, which will be held at the Whistle Stop Depot, 127 W. 5th St., (southeast corner of W. 5th St. and N. 10th Ave.) on Saturday, December 7th from 6 to 9 p.m. is the organization's largest fundraiser of the year.
Thee will be music by Jazz Telephone and a puppet show by Hansel and Friends.
The silent auction ends at 9 p.m. on Saturday and the highest bidder wins.
Check out some images and videos from previous art auctions.