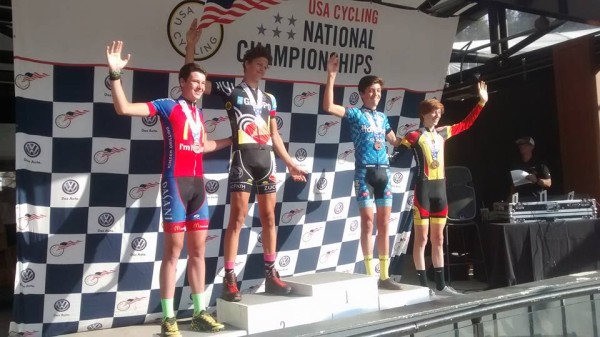 Several El Grupo cyclists had strong showings at the 2015 USA Cycling Junior National Championships in Lake Tahoe.
Cara Oneill and Avery Cronyn earned silver medals after competing in a road race, time trial and criterium.
Here's a recap from El Grupo's blog:
"All in all, we are so very pleased with the experience that El Grupo had here at Nationals," Daniela Diamente, said. "Beyond the heroic efforts and personal successes of each youth rider we brought, the team as a whole was able to solidify that we belong here and that we can and do most certainly have juniors who can enjoy the competition on a national level."

Not only does El Grupo belong, but USA Cycling has tagged Tucson's junior program as an example of leadership in the field. "At a Junior Cycling Summit of USA Cycling leaders and the directors of all major junior development teams here, El Grupo was repeatedly used a model for others to learn from both in how we are able to engage our local community and broaden the demographics of young people who are able to enjoy the sport of cycling," Diamente said. "As with any experience, we now have things we know we can work to improve on and memories that will last us all a lifetime."
Read the entire post and check out the results for El Grupo racers.