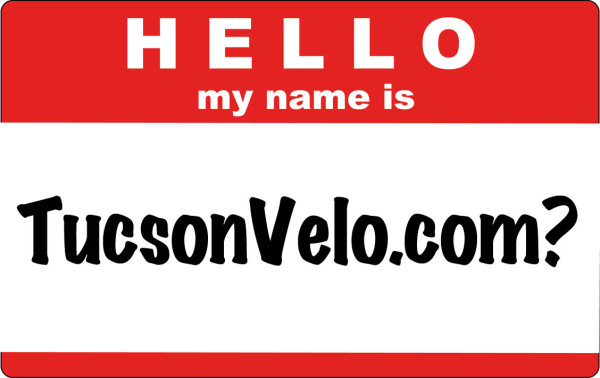 I started TucsonVelo.com four and a half years ago. Since then I've published almost 3,000 posts and hosted more than 10,000 comments.
More than 440,000 different people from more than 150 countries around the world have stopped in over the years to check out something I've written. That's pretty cool.
When I started the site, there weren't many options for domain names. Ultimately I settled on Tucson Velo.
I've never felt quite comfortable with the name. It certainly conveys a message that the site is more about road cycling and racing than I'd like. I also spend a lot of time to the non-road cyclist explaining what it means. While I'm certainly a fan and recognize Tucson is a premier place for road biking, it's not the site's sole focus.
BicycleTucson.com became available a while ago and I picked it up. If you type in the domain name it forwards users to TucsonVelo.com.
I'm thinking about changing the name out right to BicycleTucson.com. I believe it is more inclusive for everyone who uses a bike regardless of the method and conveys a simple message that anyone can understand.
That said, I've talked individually with people and some have been passionate about keeping the name Tucson Velo and some are rooting for a change.
I'm curious, what do you think? Take the poll below and leave a comment about to why you voted the way you did.
[poll id="9″]