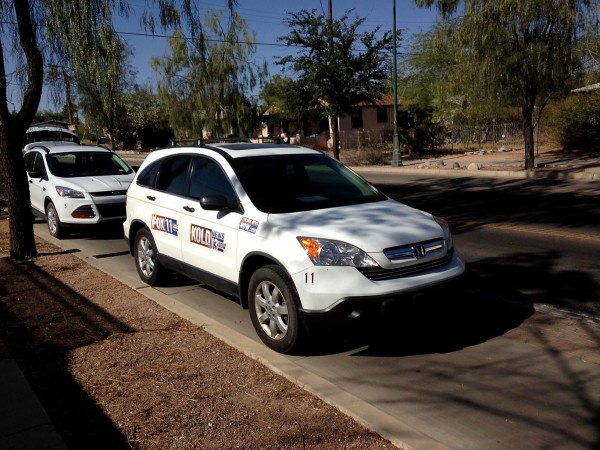 "The cops were just here. They were parked in the bike lane and they didn't tell us to move."
Those were the words a reporter with a local TV news station spoke when we were having a conversation about her and several other stations being parked in the bike lane on Mountain Avenue on Friday morning.
The stations were covering a murder at a house along the bike route.
I tried to explain that the bike lane on Mountain was one of the most popular routes in the city and by parking in them, they were creating a dangerous situation requiring cyclists to leave the lane on an uphill during morning rush hour.
The response I kept getting was that the police were also doing it and didn't tell them to move.
I asked, "Can you park in the middle of a car lane in order to get your story?"
Of course the answer was "No." At that point it started to sink in a little, but it still wasn't motivating them to leave.
I  said I was going to call the police to make them move since their vehicles were creating a road hazard.
By the time I returned 20 minutes later they were gone. My hope was the police made them move, but it's more likely they moved because they were on to the next story.
While the police have the legal right to park in the bike lane to respond to a call, I wish they kept other people out of them.
We've posted about police officers blocking the bike lane and if you haven't seen it, this is a great blog devoted to the subject.