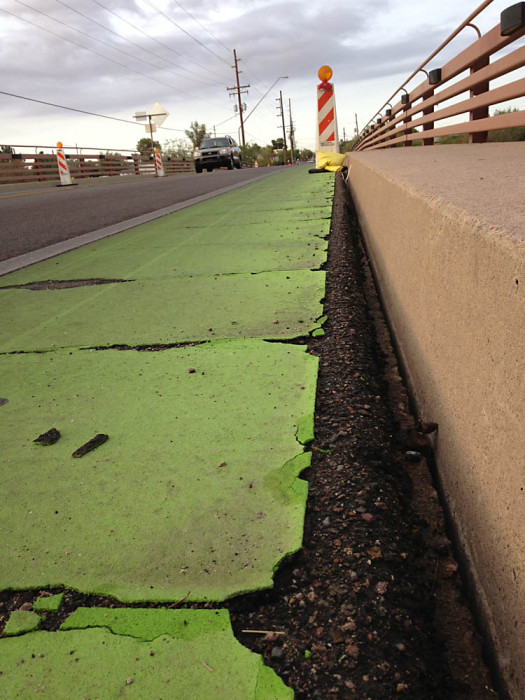 A man in his sixties crashed on the Dodge Boulevard bridge several weeks ago breaking his neck and several vertebrae.
The crash prompted Pima County put up barriers along the bridge and the narrow green pavement markings along the sides.
It appears the cyclist got his wheel trapped in a drainage gap along the bridge.
The county is working on a way to eliminate a  gap between the road on the sidewalk, which is wide enough for a tire to fall into. The gap's position next to the sidewalk would make it impossible to pedal without striking the sidewalk.
The county is looking into alternatives likes grates to allow for water to drain, but prevent tires from falling into the gap.
Matt Zoll, the County's bicycle and pedestrian program manager said he hopes the county's engineers will have a fix in place by the middle of August.