The more I mountain bike, the more I love it.
I was fortunate to spend my Thanksgiving break with friends in Flagstaff and even managed a morning mountain bike ride in Sedona.
It was my first time riding in Sedona and I can see why people like it so much. There are miles and miles of trails and the the views are spectacular.
Dirty Biker over at Drunk Cyclist recommended a loop north of Sedona. Check out the loop below.
The highlight was the Mescal trail, which you can see in the photo above. At various points along the trail there is a cliff to the right, a steep ledge to the left and a narrow trail to ride on. It was spectacular.
This sign also popped up on the trail. I chose difficult, but it wasn't that hard. Next time I'll be veering left.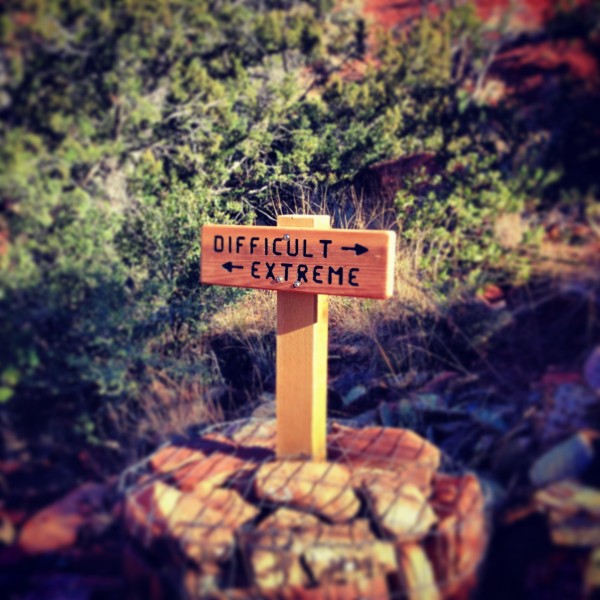 Check out a few of the other photos from the ride.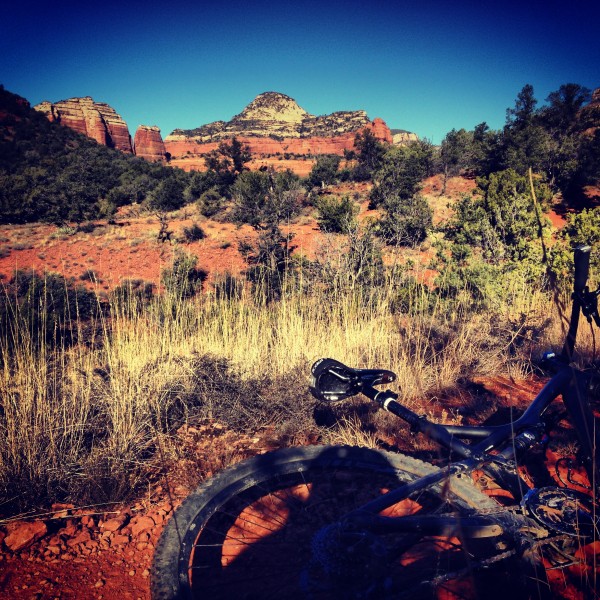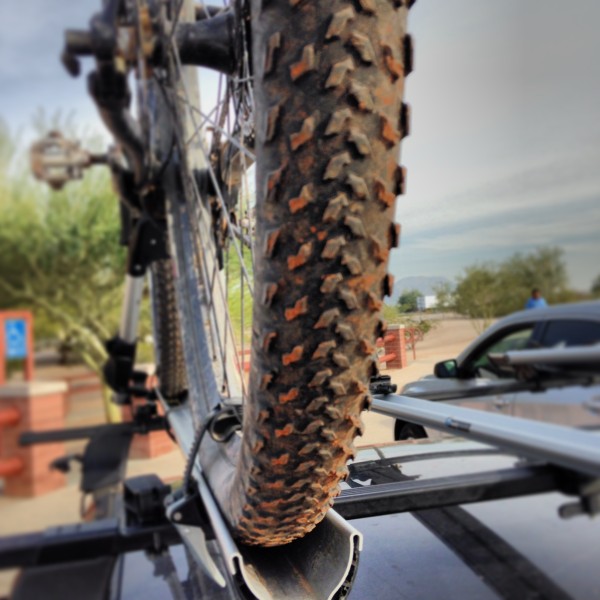 Have you ridden in Sedona? What did you think?