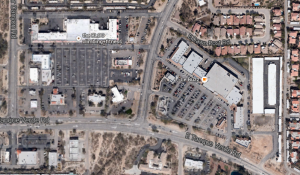 A "tacking" incident caused a crash last week according to a Tucson Velo reader.
Octavio Real dropped me an email letting us know a cyclist crashed after he got a tack in his front tire while making the turn from southbound Catalina Highway onto westbound Tanque Verde Road.
Real said the cyclist who crashed had some road rash on his arm and hip, but was being attended to by several cyclists and a few motorists. Real said the cyclist wasn't seriously hurt.
The crash occurred incredibly close to the Pima County Sheriff's Department substation. The department has been requesting cyclists report each incident and anything that looks suspect.
More on the tacking incidents here.