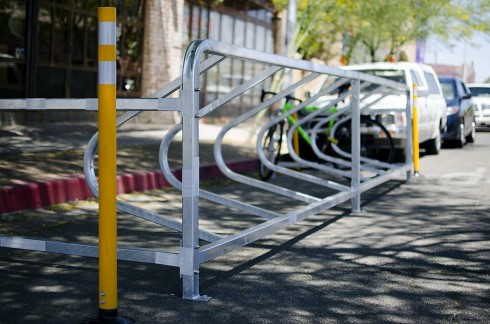 The temporary bike corral we wrote about last month has been installed near Sixth Avenue and Seventh Street last week.
The rack, which sits outside eXo Coffee Roasting and the future home of Tap and Bottle will provide temporary parking until the city's first parklet is installed.
The rack provides protected parking for up to 14 bicycles.
As a cargo bike rider, however, the rack is difficult to use. As you can see from the photo below cyclists enter between the corral and the curb. An Xtracycle barely fits in the rack and does not allow cyclists to get around the bike.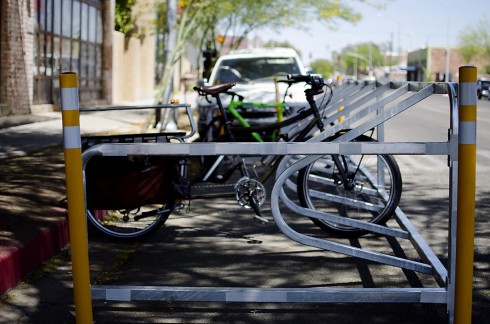 Ultimately the rack will be used for businesses around the city to try out a bike corral before installing a more permanent rack.
Have you used the new rack? What do you think?