Tucson is home to one of the longest cargo bikes in the world, but Los Angeles can claim the tallest.
I posted this video in a Link Roundup a few weeks ago, but it made its way back around to my inbox and I thought it was worth highlighting. Check out the video above.
I'm constantly amazed by the ingenuity of bicycle builders.
In our own Cyclovia on last week, there were some great examples of awesome bikes.
There was Keener and his fainting couch bike, which is the longest bike I've ever seen.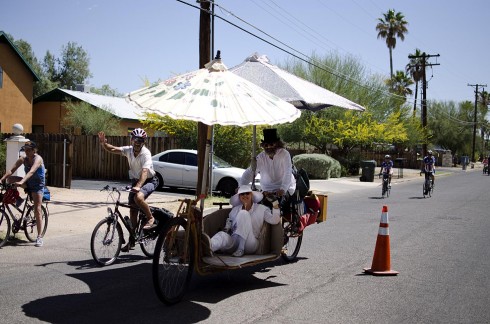 A quad bike, the cow bike and even an ET bike.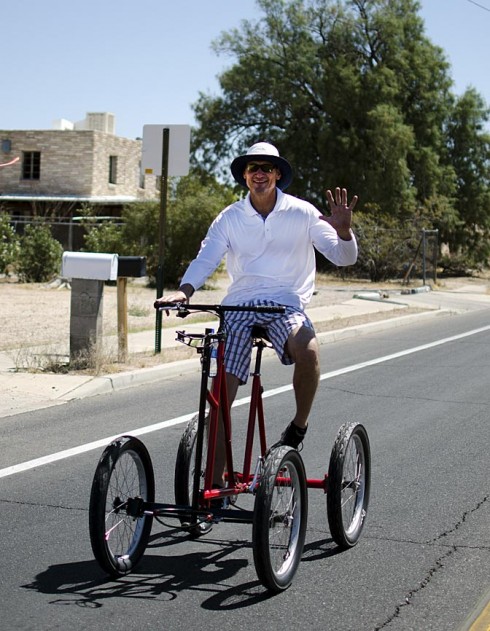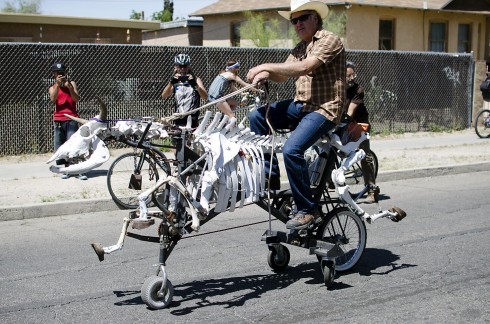 Part of the fun of these events is seeing what people can come up with. What's the coolest bike you've seen in Tucson?