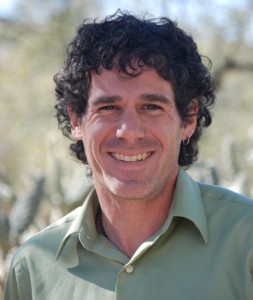 A University of Arizona professor was hit an killed by an allegedly impaired driver Thursday night.
According to reports Raphael (Rafe)D. Sagarin was riding north on Arizona 77 near Oracle Junction when Gary L. Colvin, 44 struck and killed him.
The Arizona Daily Star reported Sagarin was staying at Biosphere 2 for the evening and was out exercising when he was struck.
Sagarin, 43, an adjunct assistant professor in the UA School of Natural Resources and the Environment, was riding a bicycle northbound near milepost 99 and was struck from the rear shortly after 6:30 p.m., said Mehr.

The investigation revealed the pickup swerved partially off the road and struck Sagarin, who was wearing a helmet, Mehr said.

Sagarin had planned to stay overnight at Biosphere 2 near Oracle, where he led a project to transform the lagoon into a living model of the Gulf of California.

He was taking an evening exercise ride when he was struck, said Greg Barron-Gafford, a colleague at Biosphere 2 and the UA's Institute of the Environment.
Read more about Sagarin here and here.