A plan presented by the City of Tucson Tuesday night to sell a parcel of land in the Fantasy Island trail system will result in the loss of two trails, but will preserve several others.
In a standing room only meeting, more than 150 people, mostly mountain bikers, turned out to hear the city's proposal to sell the "Civano Parcel" located along Houghton Road near Irvington Road.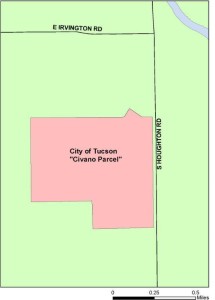 The 277 acre parcel is small chunk of the overall Fantasy Island trail system, but the sale will result in the loss of the Fire and Rez loops. The city committed to preserving the other trails on the parcel.
Advocacy organizations like Sonoran Desert Mountain Bicyclists, Tucson Off-road Cyclists and Activists, Southern Arizona Mountain Bike Association and Epic Rides have been working with the city on preserving as many trails as possible.
Of the 277 acres the city will preserve 112 acres as open space and the remaining trails.
"This is the best case scenario and seems unavoidable," Vernie Aikins of TORCA said. "The city in my opinion is being pretty great in wanting to preserve this."
Aikens said the city hasn't appraised the parcel yet, but they believe it is worth at minimum $5 million.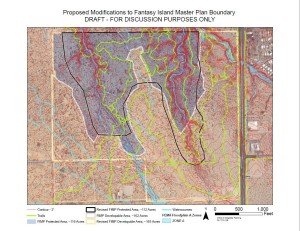 Akins said the city hopes to list the land for sale by the end of the summer and wants to have it sold by June 2016. Until the sale the trails will still be rideable.
Aikins said following the sale advocacy groups will work with the owners to keep access to the two loops that will be affected until construction starts, which could take 18-24 months to get started.
"It stinks to lose some trails, but having the city on board with us to preserve all the original trails is a really good thing," Zach MacDonald of SDMB said. "Most people agreed that is a good compromise."