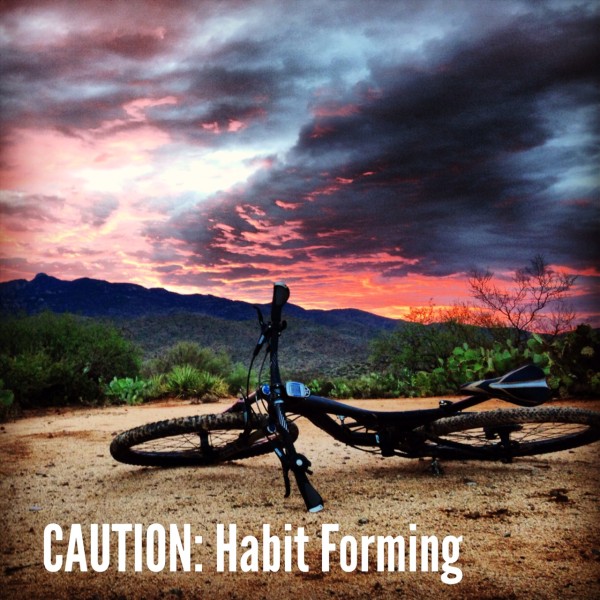 Those of you that have been reading Tucson Velo for a while probably know most of the story about my return to biking.
Here's the cheat sheet if not:
Five years ago I was a very out of shape 290 pound guy who never exercised.
A friend got me on a road bike and I was hooked.
I lost 140 pounds (I've since stabilized around 200 pounds)
I continued riding road bikes for fun, but became more interested in utility cycling
Transportation cycling will always be my passion, but when I want  to get out and have a blast on the bike, it's no longer the skinny-wheeled road bike I reach for in the garage, but the full-suspension 29er instead.
I still get out for road rides with friends and enjoy it and ultimately as long as it has two wheels I'll ride it and have a blast, but I think I'm finally ready to admit I'm not a roadie.
Here are five reasons why I've made the switch to mountain biking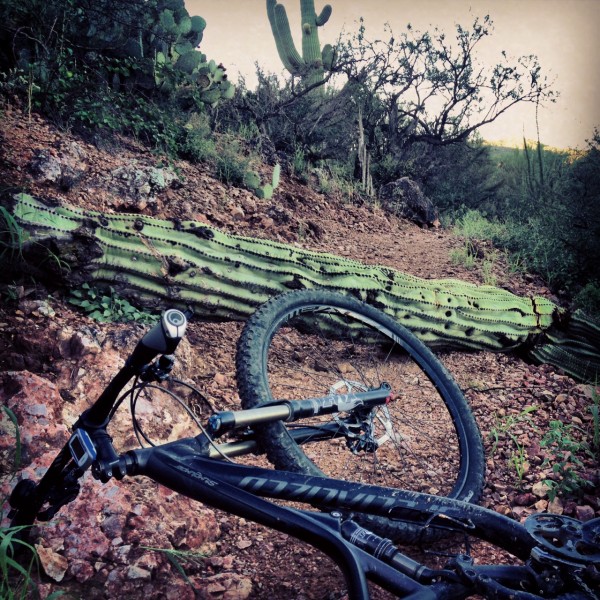 1. No cars
The Tucson region has more shoulders, paths and bike lanes than any other region in the country, but despite that, there are frequently some kind of altercations or negative interactions with motorists on road rides. Sometimes it's driver passing a little too closely, but can be more serious too. It's nice to hit a trail and only have to worry about the occasional horse, jagged rocks and cactuses.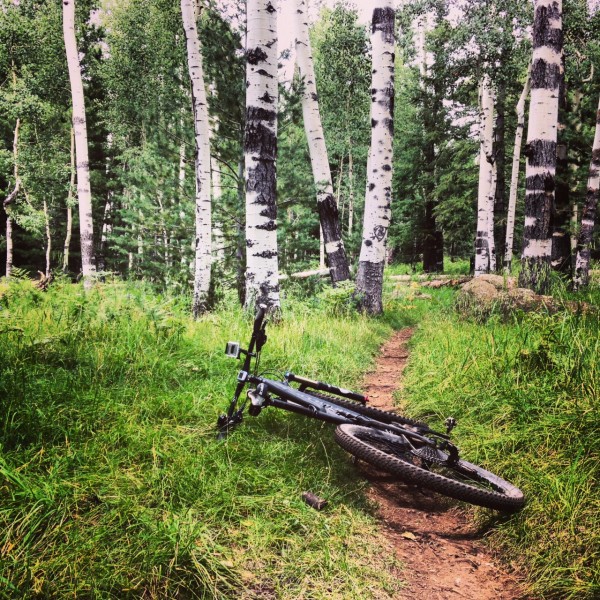 2. The places you go
I love the places you see on a mountain bike. In Flagstaff last month, I rode my bike to a grove of Aspen trees so beautiful that I just stopped and sat down to take it in. I would have never seen from the road. On Saturday I pedaled 6 miles outside the city, looked around and didn't see a single sign of civilization.
3. Meeting the people who take ownership of the trails
I've been on a couple of ride with the Sonoran Desert Mountain Bicyclists and often ride with the group's president Zach MacDonald. I was impressed by how much work their "Trail Love" crew does to keep the trails we ride on in good shape for all trail users. They also work closely with government agencies to ensure trail access remains for all users.
4. More challenges to meet
I find that there are more challenges to mountain biking. In road riding the biggest challenges for me were related to my level of fitness. Going farther or faster were the two main challenges. In mountain biking those two challenges remain, but you add challenges like cleaning a section of trail with a big ledge or riding off a big drop. It's an awesome feeling when you are able to rise to those challenges. I remember the first time I cleaned the rock switchback on Rock Wren trail in Starr Pass and managed to ride through the narrow gap the pass heading through Starr Pass. There are trails that offer more and more technical sections so that you can continue challenging yourself.
5. It's more about fun
Maybe it's the people I ride with, but it seems like mountain bikers are more interested in having fun than laying down miles and watts or grabbing KOMs on Strava.
It's not all roses and lollipops when it comes to mountain biking, though. Here are the two reasons why mountain biking stinks.
1. It's painful to learn
When I started mountain biking, I fell. A lot. It's a painful sport to learn. For the most part, there are less crashes on the road than the dirt.
2. Getting to the trail is a pain
Being that I love using a bike to get where I am going, I always want to ride the trail, but it often takes way too long and limits the trails I can realistically get to in the amount of time I have. I've given in and drive to some trails outside the city. I attempt to reconcile driving by always trying to carpool to the trail. On a road bike, you can leave the house and you are on your ride.
What about you, what are the reasons you love road biking or mountain biking?