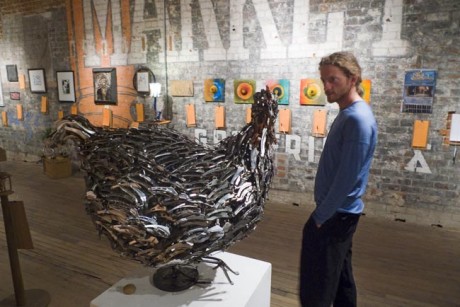 The BICAS Art Auction is on the horizon and BICAS is seeking art submissions.
BICAS is currently seeking bicycle-inspired art donations. All mediums accepted. Artists are welcome to use scrap bike parts from BICAS. This is a great opportunity for artists to show off their art while donating to a good cause; over 1200 people come to our 2-night event.

Please bring ready to install by deadline November 27th. 

BICAS 44 W 6th St, 85705

Tuesday – Sunday 11am-6pm. 
The Art Auction is one of BICAS' biggest benefits and is always a fun evening. This year's auction will take place on Dec. 2 – 3 at The Art Gallery on 1122 N Stone Ave, 85705.
More details about the event here.