The shoulder along Toole Avenue has been cleared of debris and now allows cyclists to use it.
I posted almost a month ago about frequently passing by a section of Toole Avenue and being forced into the travel lane when a reasonable shoulder existed because the trees had been allowed to take over.
In the last day or two, the shoulder has been cleared allowing cyclist to use the shoulder. I would have preferred the trees have been groomed rather than removed, however.
Here are the before and after photos:
Before: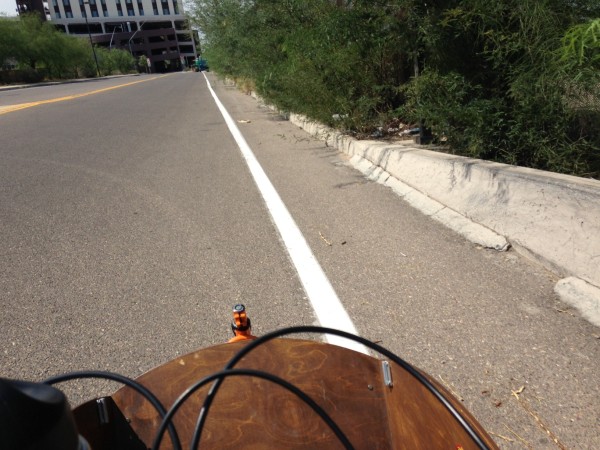 After