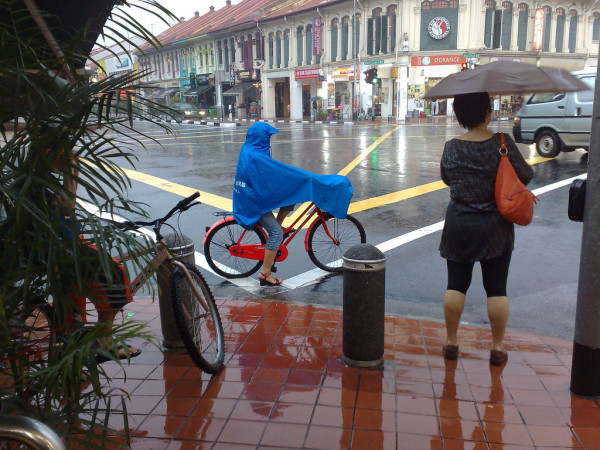 Tucson bike advocates may get their wish to have Tucson be more like Portland.
All signs are pointing to a strong El Niño, which means a wet winter for Tucson.
While a day or two of wet riding is manageable and sometimes even a little fun, the prospect of Tucson becoming Portland may not hold the same allure if it means rain, rain and more rain.
Last week's deluge got me questioning how do you ride in the rain effectively? What's the right gear to get you back and forth relatively dry.
Of course fenders our always a solid choice for riding in the rain, but in most years fenders in Tucson aren't needed and many Tucson cyclists don't want to carry around the extra weight. Check out this site for some cheap DIY bicycle fenders.
I've got a rain jacket and pants, but they don't breath and frankly I end up just as wet, but it isn't rain that has me soaked.
So what tips do you have for making riding in the rain manageable? Share them in the comment section.