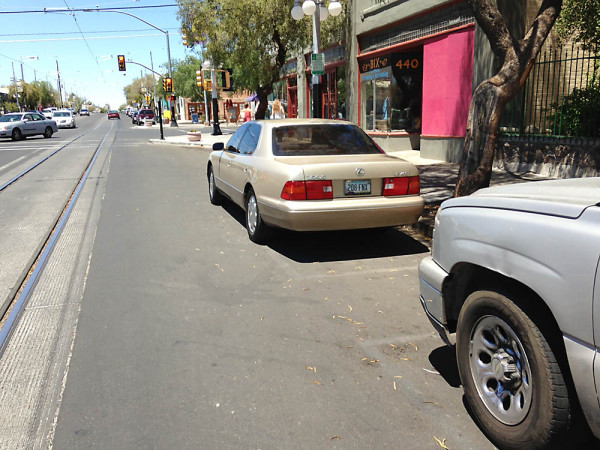 Parking along the streetcar line has long been a contentious issue.
Cyclists wanted it eliminated, businesses were concerned it would harm their businesses.
In the end the streetcar planners decided to leave most of the parking there, but did stripe the parking lines about a foot closer to the curb than previous plans.
The paint went down months ago — it's already fading — but people are  parking well outside of the painted box.
I've been riding between the University of Arizona and Downtown along the route and it's incredibly common to see dozens of cars parked over the line.
Apparently the lines don't mean much to some motorists and I've yet to see a parking enforcement officer ticketing anyone.
For bicyclist it's a safety issue. Those six inches can be the different between crashing and riding by when someone swing open a door.
What do you think? Is it an issue that needs attention?