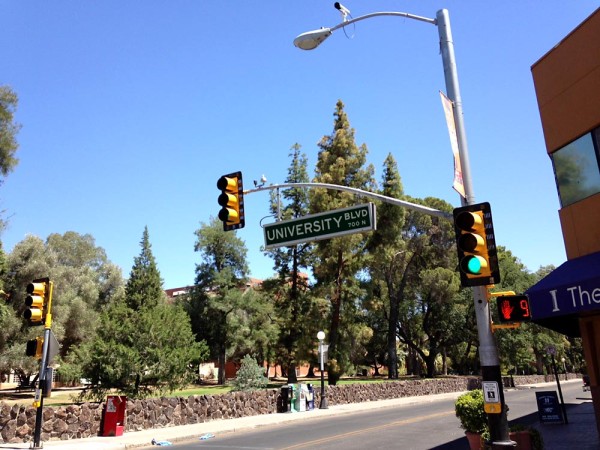 University of Arizona students and their families are filing back into Tucson this week, which means there will be drivers unfamiliar with our roadways.
The campus, which is a hub for many bicycle commuters and recreational riders, will be chaotic for the next few weeks.
In addition to the often chaotic move in days, which officially start on Thursday, the stoplight at Park Avenue and University Boulevard has once again been activated.
It was turned on and tested in June, but quickly returned to flashing red. During the short time it was tested, it was common to see cars, bikes and pedestrians run the light.
The light was reactivated this week and is already causing confusion and the majority of students are not on campus yet.
If you regularly ride through campus be alert and expect the unpredictable.