In the course of four hours, Irene and I said goodbye to two members of our bicycle stable.
Yesterday we sold our Surly Big Dummy and our Xtracycle Radish. We are planning on replacing them with an Xtracycle Edgerunner that we will both be able to fit on.
While it's the smart thing to do, we are going to miss those bikes. They have been a part of so many wonderful memories. Clearly they are just bikes, but somehow they became more than that. They became part of our family and part of our family's identity.
The power of the cargo bikes allowed us to become a one-car family.
I'm glad to know that the people who purchased them will love, appreciate and use them like they were meant to be used, but it still hurts to see them go.
Here are a few of my favorite moments:
1. Climbing Mount Lemmon on the Big Dummy.
2. Hauling oversized items.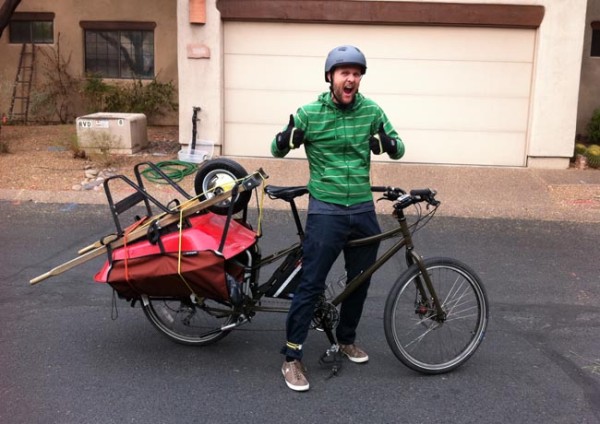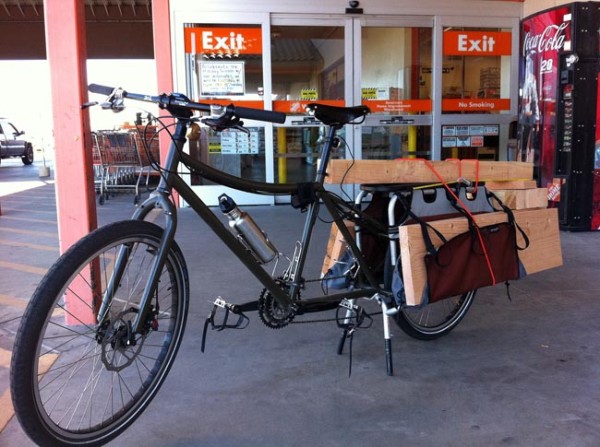 3. Bike dates:
4. Watching my kids grow up on the back of the bikes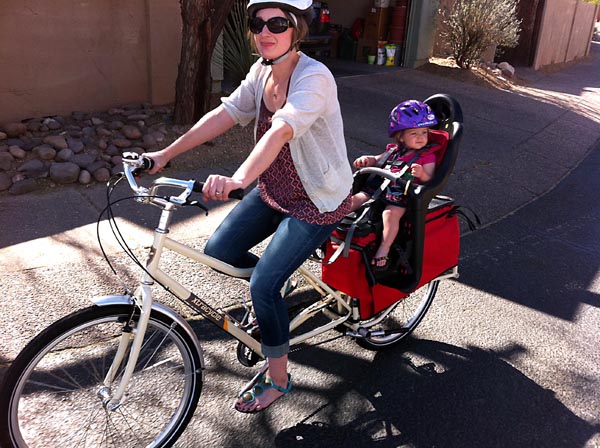 I look forward to seeing what memories the bikes make with their new owners and hope they serve them well.