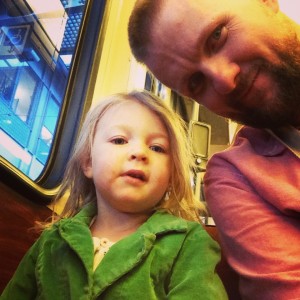 My family and I spent a week in downtown San Diego using the city's public transportation almost exclusively for our transportation needs.
We drove from Tucson the day after Christmas with Luci and Truman. The drive was an adventure itself and took four hours longer because we had to stop to feed Truman quite often.
So when we pulled into the condo's parking spot, I was perfectly content to leave the car parked for the week.
Our condo was located close to a trolley transit center with all three of the San Diego trolleys stopping there. We were also close to several bus lines.
The city offers various passes that allow people access to both the trolley and bus system. We bought day passes each day we were using the services and you you could even pay with a debit card, which was nice to not have to worry about having the fare in your pocket.
The whole week we used Google's map application for our phones to give us public transit directions. Unfortunately the city and Google have not worked together to provide a similar service for Tucsonans.
The first day, Luci and I took the trolley across downtown to check out the Holiday Bowl Parade. It was easy and convient to use.
However, the next day I had a bit of a realization about public transportation — it is not at all geared toward families. We decided to go to the San Diego Zoo and take public transportation to get there.
If you have small children, you know how much stuff there is. You've got the kids, the stroller, snacks, diapers, extra change of clothes and everything else associated with kids.
We started out by walking to the trolley station and hopped onto a trolley, which wasn't particularly busy or eventful — though trying to get on the trolley with all the gear before the doors closed was sometimes a challenge.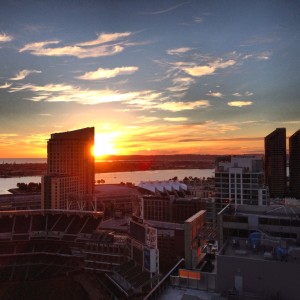 It was the bus portion of our trip that was particularly challenging for a family. The bus was crowded and the seats are very tight. There is also no space to put anything like groceries or, in our case, a stroller and diaper bag, forcing you to inconvenience other people sitting or standing near you.
While it wasn't particularly pleasant it was doable and we survived. We felt particularly pleased with our decision when we got to the zoo and there were hundreds of cars backed up trying to get into the zoo parking lot and we were able to walk right off the bus and into the zoo.
The only excursion we didn't use public transportation for was our trip to Cabrillo National Monument and Mission Beach. Interestingly, both locations were served by buses, but we went on New Year's Day and they were operating on a holiday schedule so there were a lot less times for us to get out there.
The biggest takeaway from our time in San Diego using public transportation seemed to be a viable option, though easier for individuals rather than families. There were lots of routes throughout the city that would get us near where we wanted to go. The routes were served with a lot of frequency. There were tons of connections to other transportation options and the convenience of Google Map directions makes San Diego's public transportation made it quite easy.
Additionally, being able to use the map application and GPS to find out which route to take made it very convenient. SunTran does have a trip planner, but it just doesn't work as well as the maps application. I hope Tucson and Google can get together to make the data available to Tucsonans.