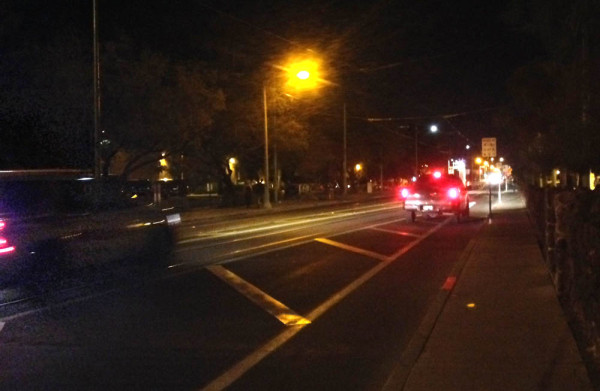 Streetcar construction has wrapped up, but people are still violating parking rules on a daily basis creating dangerous conditions for cyclists.
It's time for the University of Arizona and Tucson Police Departments to crackdown on motorists like they do during their bicycle enforcement.
The most common violation is parking in no parking zones and not parking within the lines along Fourth Avenue. There is not a day that goes by that I don't see one of these violations.
It's already making it dangerous for cyclists by putting them in the door zone or forcing them to cross the tracks to go around cars parking in no parking zones. It will be even worse when the streetcar is running.
I know motorist don't understand that they are creating dangerous situations, but police have gotten pretty efficient and education and enforcement for bicyclists. It's time to return the favor along the streetcar route.
Here are a few recent examples: