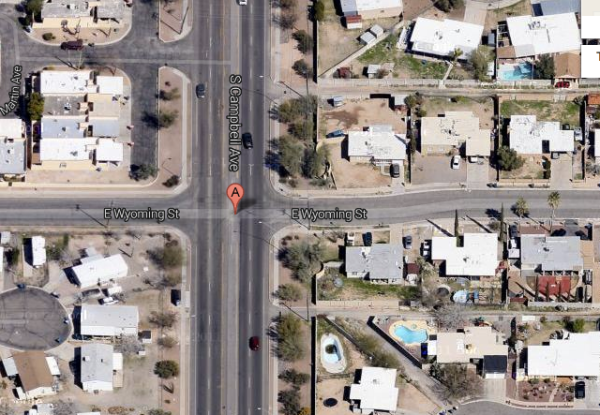 A 10-year-old boy was struck and killed by a Pima County Sheriff's Deputy yesterday afternoon.
According to a Tucson Police Department press release, Deputy Jesus Verduzco was driving north on Campbell Avenue near Wyoming Street when the boy tried to run to the western side of Campbell Avenue where his friends were.
Verduzco has been with the Sheriff's department for five years. According to the Pima County Sheriff's Department, he has been placed on administrative leave which is standard procedure following a serious incident.
According to the release, the deputy attempted to swerve, but could not avoid hitting the boy. He was transported to the hospital where he died.
Witnesses interviewed at the scene said the friends had been running back and forth across Campbell several times before the crash took place.
The crash occurred in the City of Tucson, but Pima County Sheriff's Deputy traffic investigators also responded to the scene to do their own investigation.
TPD determined that speed was not a factor in the crash.
Our hearts go out to the family and friends of the 10-year old boy as well as to the Pima County Sheriff's Department deputy. This incident is a stark reminder of the danger of allowing children to play in or near a roadway.