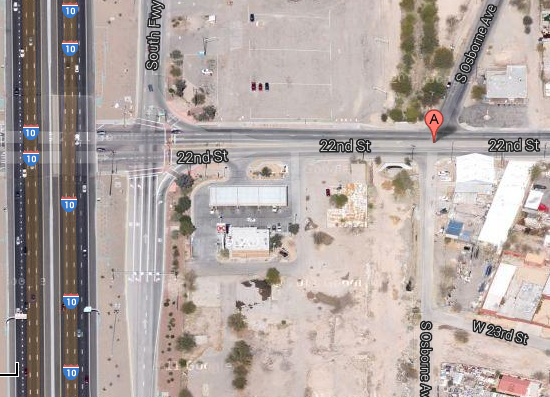 A 63-year-old woman has become the 12th pedestrian killed in Tucson this year.
According to a Tucson Police Department press release, Georgia Rodriguez was struck and killed near the intersection of 22nd Street and Osborne Avenue near Interstate 10 on Sunday night.
According to the release, Rodriguez was walking south across 22nd Street when she was struck by a Chevrolet Impala heading east on 22nd Street.
The release indicates Rodriguez was not in a crosswalk at the time.
TPD said the driver appeared to be driving near the speed limit and will not be cited for the crash.
There were five pedestrian deaths this time last year.